Sourcing (RFX)
Stem de inkoopstrategie af op je behoeften: Met Onventis Sourcing, kan de strategische inkoop van diensten, directe en indirecte materialen efficiënt in kaart gebracht worden en kan wereldwijd toegevoegde waarde geleverd worden.
Optimaliseer processen
Met een digitale sourcing tool zijn inkooporganisaties in staat continu strategische processen te ontwikkelen.
Geld besparen
In één oogopslag zie je de gunstigste prijzen of mogelijke verbeteringen in de voorwaarden. Dit bespaart zowel geld als tijd.
Individuele Sourcing
Door Onventis te gebruiken, kan de sourcing specifiek afgestemd worden op de voorwaarden van de onderneming.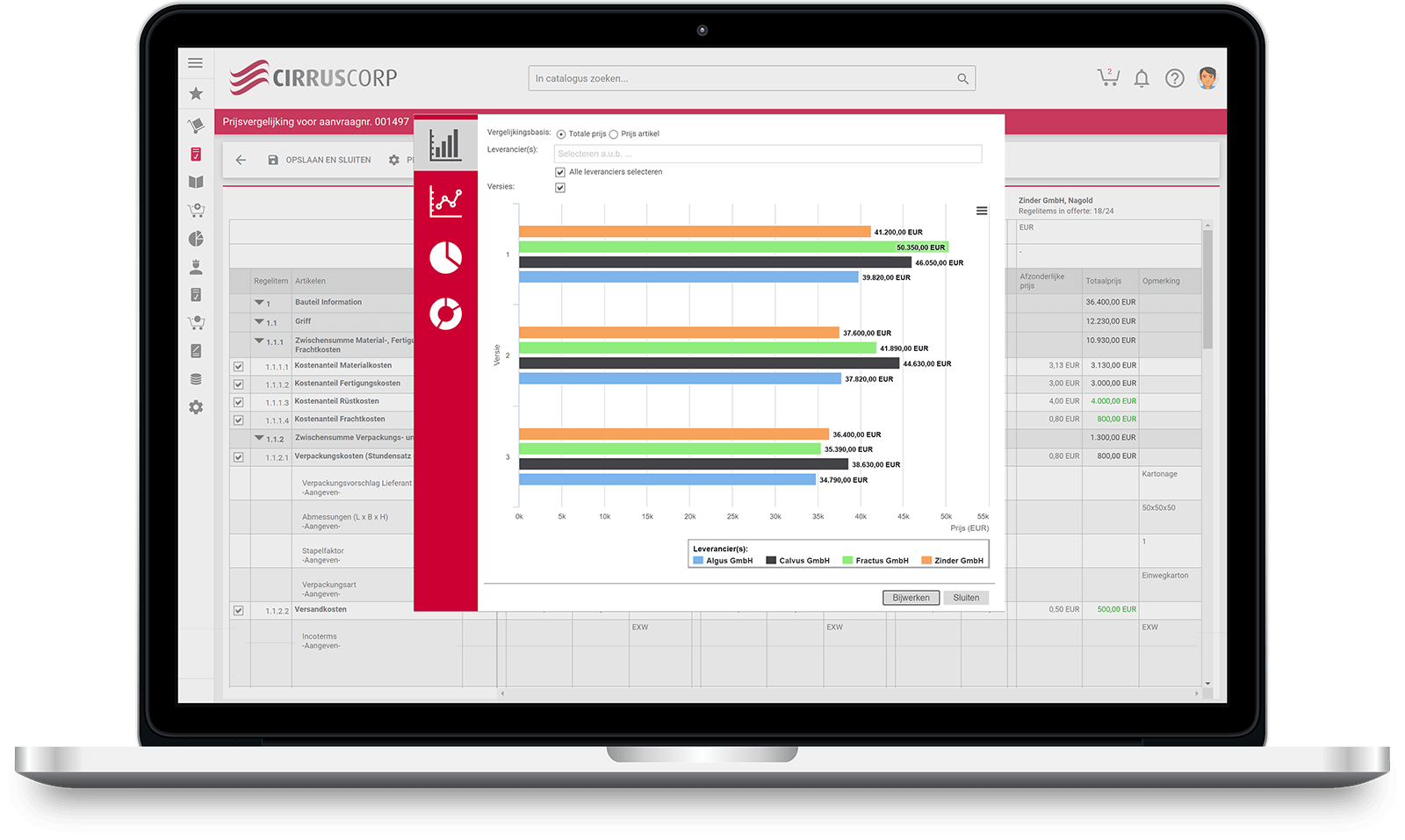 Aanvragen en offertes
De source-to-contract processen van Onventis bieden de infrastructuur om de wereldwijde inkoop op een holistische manier te beheren. Sjablonen voor offertes, product of prijsaanvragen besparen tijd en optimaliseren het aantal relevante aanbiedingen. Directe prijsvergelijkingen en gestructureerde kostenverdelingen maken het mogelijk alle uitgaven vast te leggen en de beste prijzen en onderhandelingspositie vast te stellen.