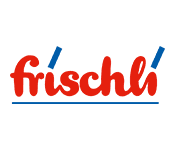 Frischli
Frischli vertrouwt op Onventis Cloud Procurement
frischli Milchwerke GmbH uit Rehburg-Loccum introduceert de cloudinkoopoplossing Onventis in haar inkoopafdeling.
Onventis digitaliseert de strategische en operationele inkoopprocessen van frischli Milchwerke GmbH en ondersteunt de inkoopafdeling bij het vergroten van het succes van het bedrijf door middel van materiaalkostenbesparing en procesoptimalisatie.
Als specialist voor ongekoelde zuivelproducten bedient frischli professionele klanten uit de foodservice, de industrie en de handel.
Vraag nu een demo aan
Onze e-procurement-experts stellen het Onventis All-in-One inkoopnetwerk voor.
Weitere Kunden aus der BrancheOther customers from the industryAndere klanten uit de branche: Food & Beverages
© Sämtliche Inhalte, Fotos, Texte und Grafiken sind durch das hier repräsentierte Unternehmen urheberrechtlich geschützt.
© All contents, photos, texts and graphics are copyright protected by the company represented here.
© Alle inhoud, foto's, teksten en afbeeldingen zijn auteursrechtelijk beschermd door het hier vertegenwoordigde bedrijf.