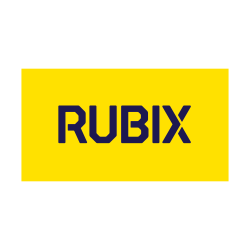 Rubix is Europa's toonaangevende leverancier van industriële onderhouds-, reparatie- en revisieproducten en -diensten aan OEM's en MRO's.
We maken deel uit van een netwerk van meer dan 8.000 professionals in heel Europa, uitgerust met een hoge technische kennis en een diepgaand begrip van de industrie. Als multi-specialist voeren wij een volledig assortiment van meer dan 1 miljoen artikelen van 15.000 leveranciers op meer dan 40 locaties in Duitsland en 650 locaties in heel Europa.
Vraag nu een demo aan
Onze e-procurement-experts stellen het Onventis All-in-One inkoopnetwerk voor.
Weitere Kunden aus der BrancheOther customers from the industryAndere klanten uit de branche: Groothandel & detailhandel
© Sämtliche Inhalte, Fotos, Texte und Grafiken sind durch das hier repräsentierte Unternehmen urheberrechtlich geschützt.
© All contents, photos, texts and graphics are copyright protected by the company represented here.
© Alle inhoud, foto's, teksten en afbeeldingen zijn auteursrechtelijk beschermd door het hier vertegenwoordigde bedrijf.